Latest news
Contact us
ADD: No.785 North Road Xincheng Ave.Cixi City Ningbo China, 315300
TEL: +86 0574 63024651
FAX: +86 0574 63027205
E-mail:

> Timer Socket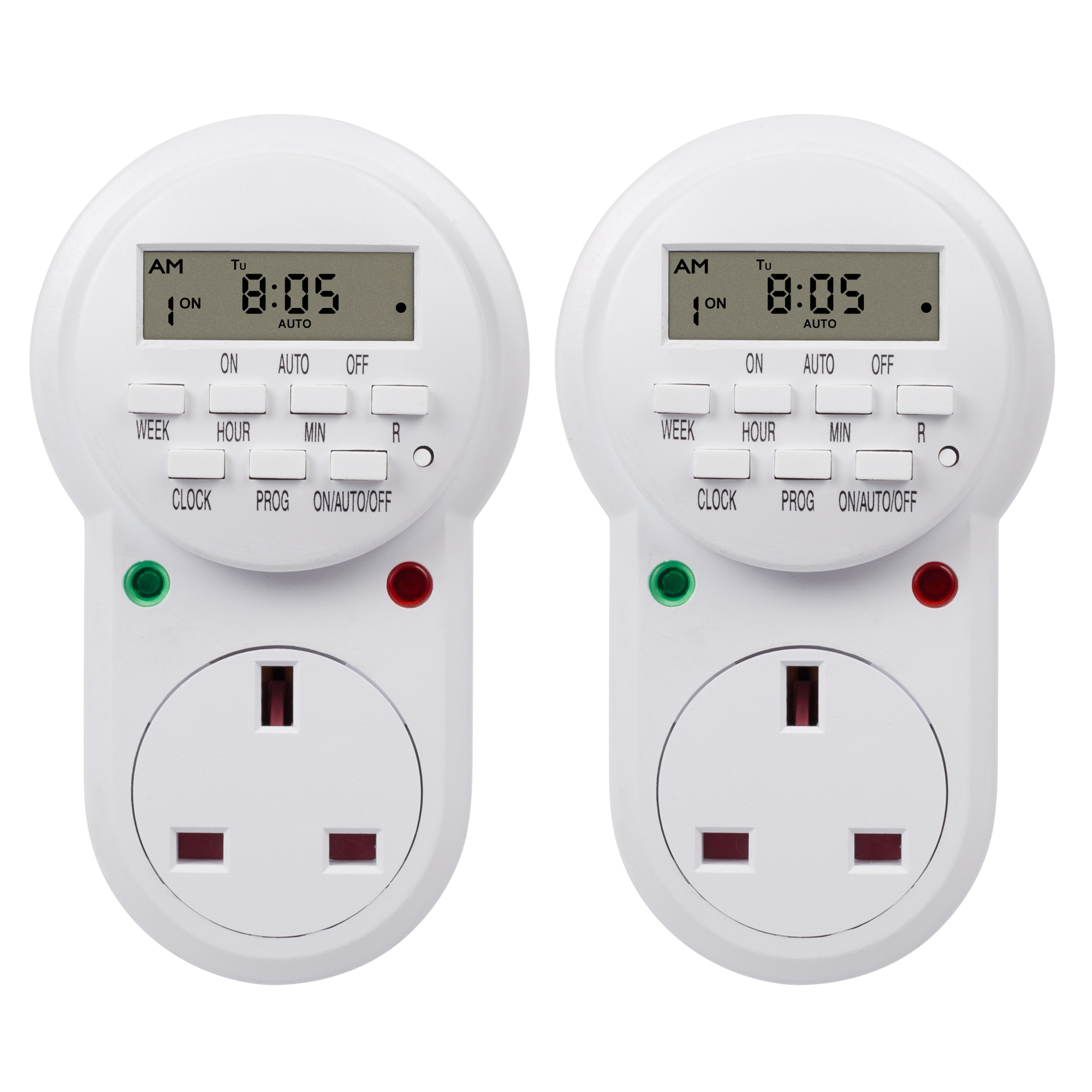 HBN Programmable Electronic Plug-in Timer Plug with LCD Display 24 Hours, 2 Pack
SKU: BND-50/SE36
Product description:
Product introduction
HBN 7 Day programmable plug-in digital timer is easy to use and it has up to 8 on/off programs set over a week. White shell, grey button. You can set your own schedule for when to activate or deactivate the devices. Once and for all, in the future every week it will automatically turn on/off the appliance according to the set time.
Features:
★8 on/off per day
★24 hours display
★with power and load indicator
★with children protector
★with Ni-MH rechargeable battery
★with summer/winter times
★with random function
★with grounded pin
★min. Setting time: 1 minute
★max. Setting time: 7 days
★complete instructions Provided in packaging.
★for indoor use only.
Technical Data:
★ installation: plug-in type
★ voltage & rating: 240volts, 50Hz, 13amps
★ CE certification
User Friendly Design:
random mode can be used to turn Power a lamp on and off at a random interval for added home security when you are on vacation, seemingly somebody at home to deter intruders. Easily switch between standard time and summer time (DST).
Multi Purpose:
can be used for controlling lighting, heater, A/C, fans, Christmas light, Greenhouse growing lighting, humidifiers, nebulizers, flow pumps for aquaria, ventilators etc.
Package Included:
2× weekly Digital timer
1x instructions
Note:
if you find there is no display on the LCD, please recharge the timer before using.
Guarantee:
please be assured purchase, HBN timer would be a good helper for your daily life! If you have any questions, please feel free to contact us, and we will reply within 24 hours.
Exclusive distributed by: Ergo I&E CO.,LTD